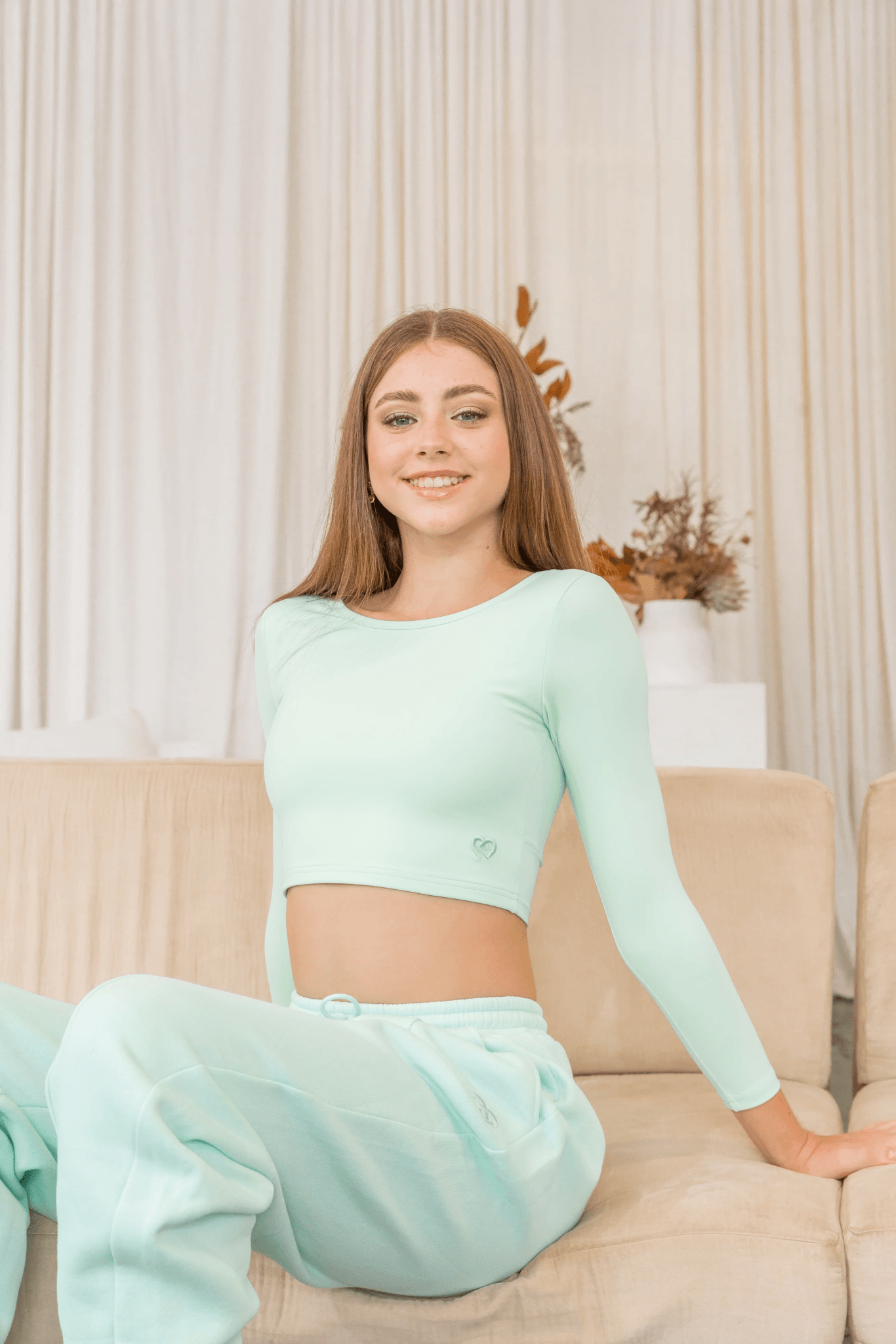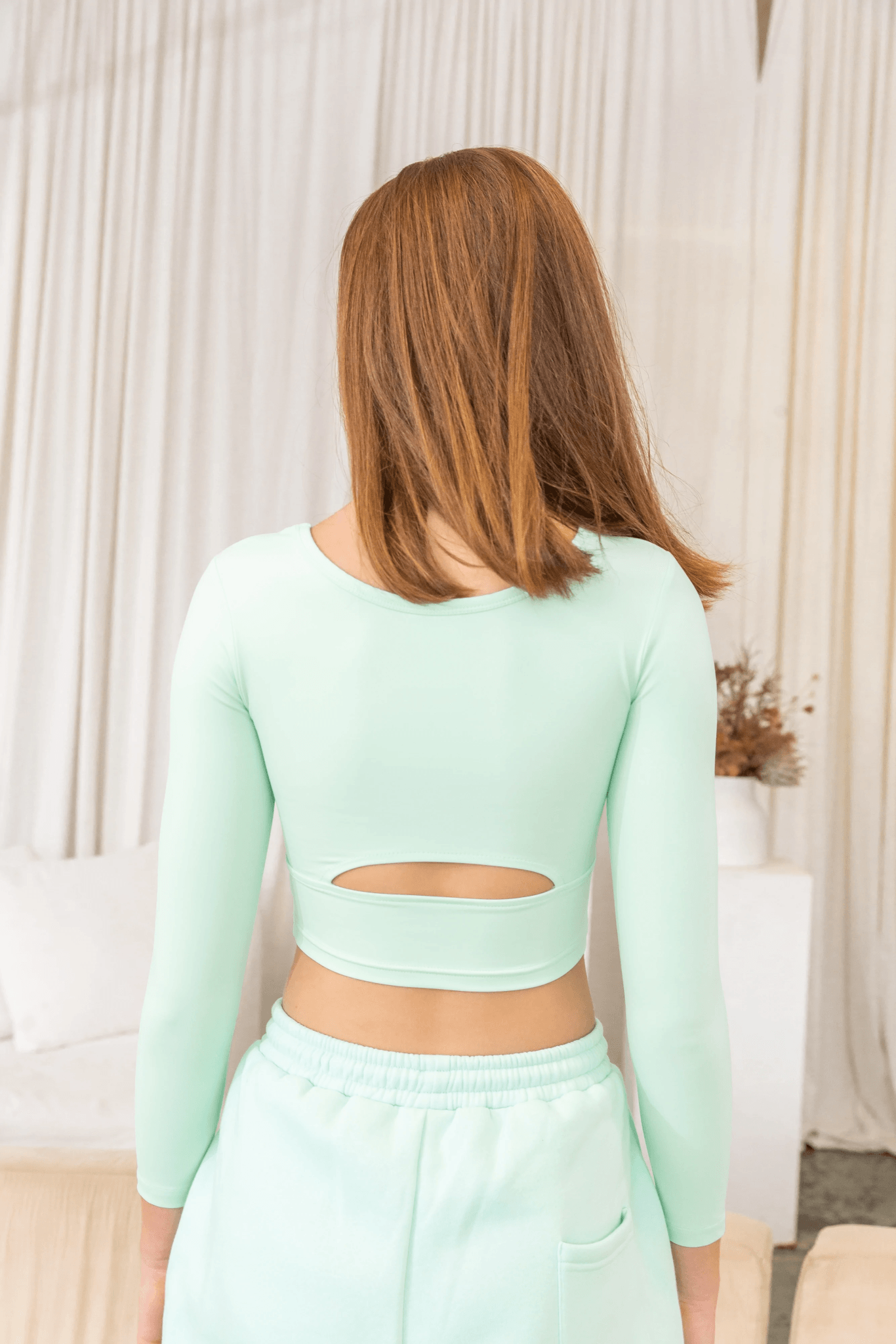 Pastel Mint Crew Long Sleeve Crop
Our Crew Long Sleeve Crop is an iconic top that you can wear casually, athleisurely and comfortably. Featuring new thick fabrics, our embroidery logo and a long sleeve fit that will keep you warm all day! 
Pair our Pastel Mint Crew Long Sleeve Crop with our Crew Track Pants or Seamless Bike Shorts for a stylish fit. 
Myah is wearing Adults Small Crew Long Sleeve Crop.
Australian Orders will arrive between 1-5 business days from dispatch. International Express orders will arrive between 1-7 business days & standard International orders will arrive between 7-14 business days. Read our full shipping terms here.
WANT FREE SHIPPING? Free Shipping WORLDWIDE on Orders $180+
Amazing!!
Love the shape, fit and colour, I wore it for my jazz class and it was just right!
Pastel mint crew top
I love wearing this top it's so soft and it looks great paired with CD TRACKPANTS OR SHORTS OR SOMETIMES I WEAR IT OVER MY LEOTARD WHILE IM WARMING UP
Pastel mint
This is now my favorite top ever. the fabric is incredible, it's super thick and the color is just gorgeous. I've never seen a sports top with such good quality, not even from Nike. Would definitely recommend it! Would love to see some new colors in the future 🤩
Pastel mint top
Absolutely love this top its so comfortable and is very flattering, love the material and colour!
Love it!
I absolutely love this top, it is perfect for dance and also everyday wear. the fabric is So comfy, supportive and buttery soft, and it also absorbs sweat really well to keep you cool and not feeling yucky! The colour and stitched logo is gorgeous too! I am Obsessed and so glad i bought this item! 💚