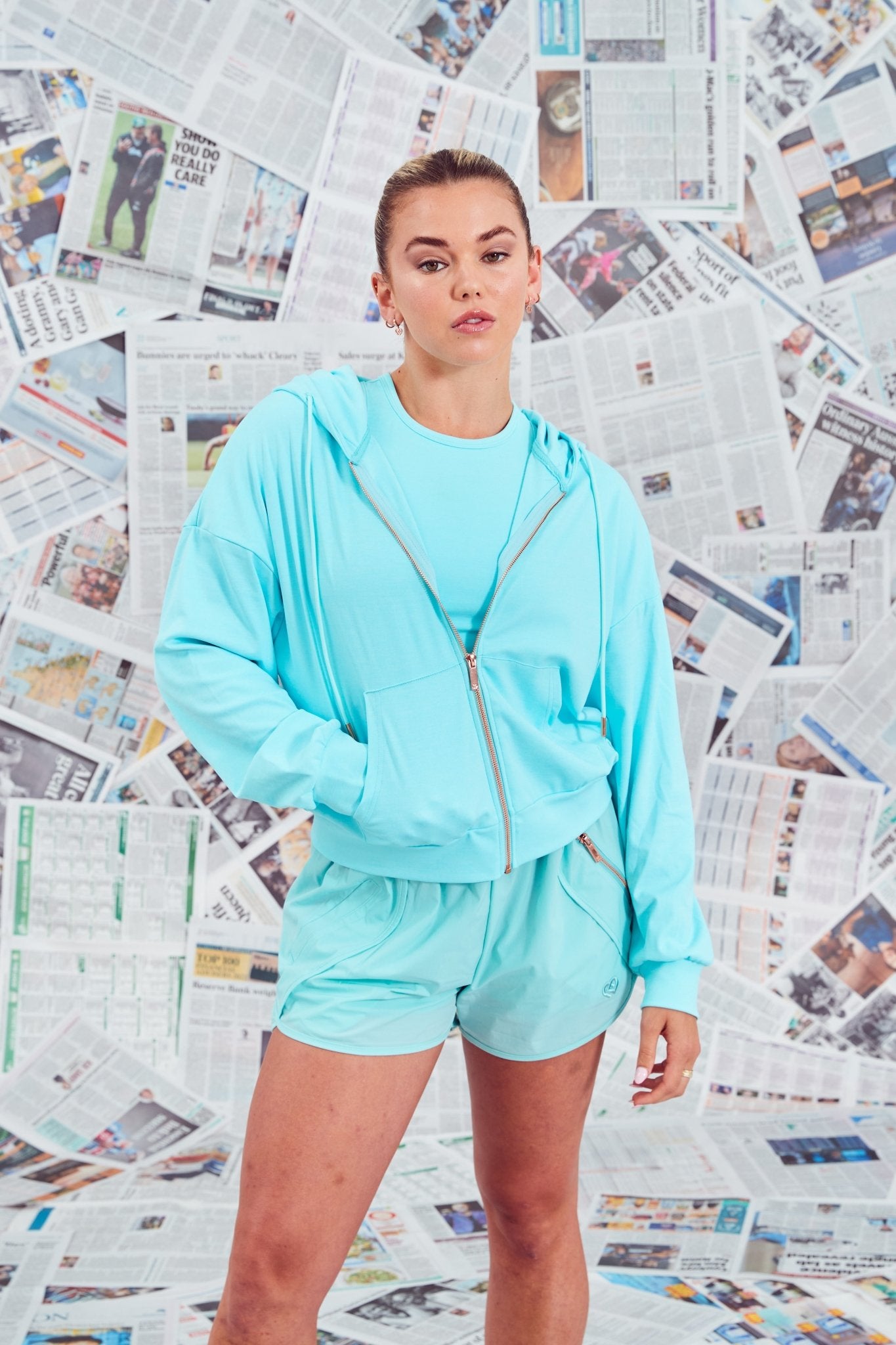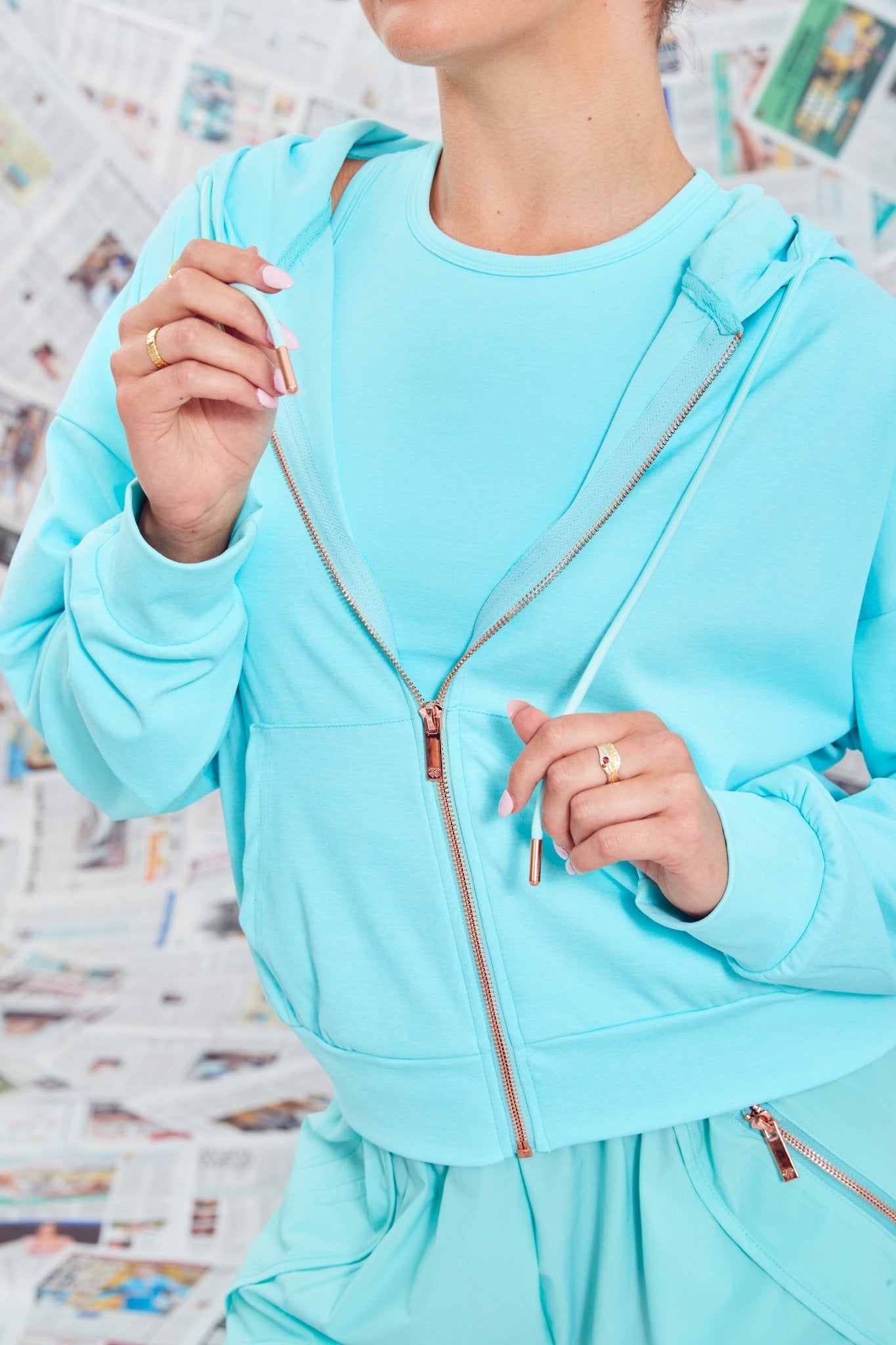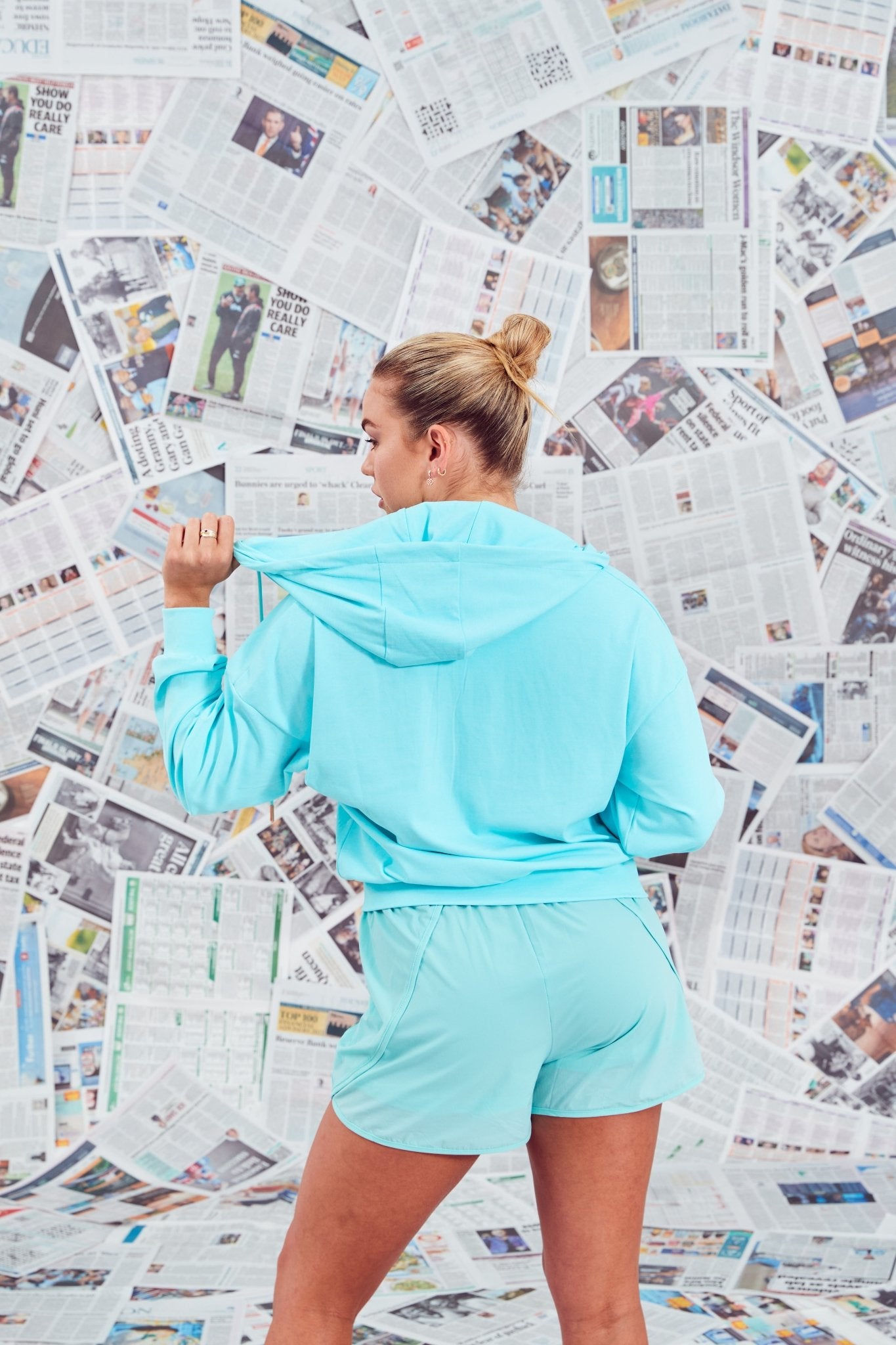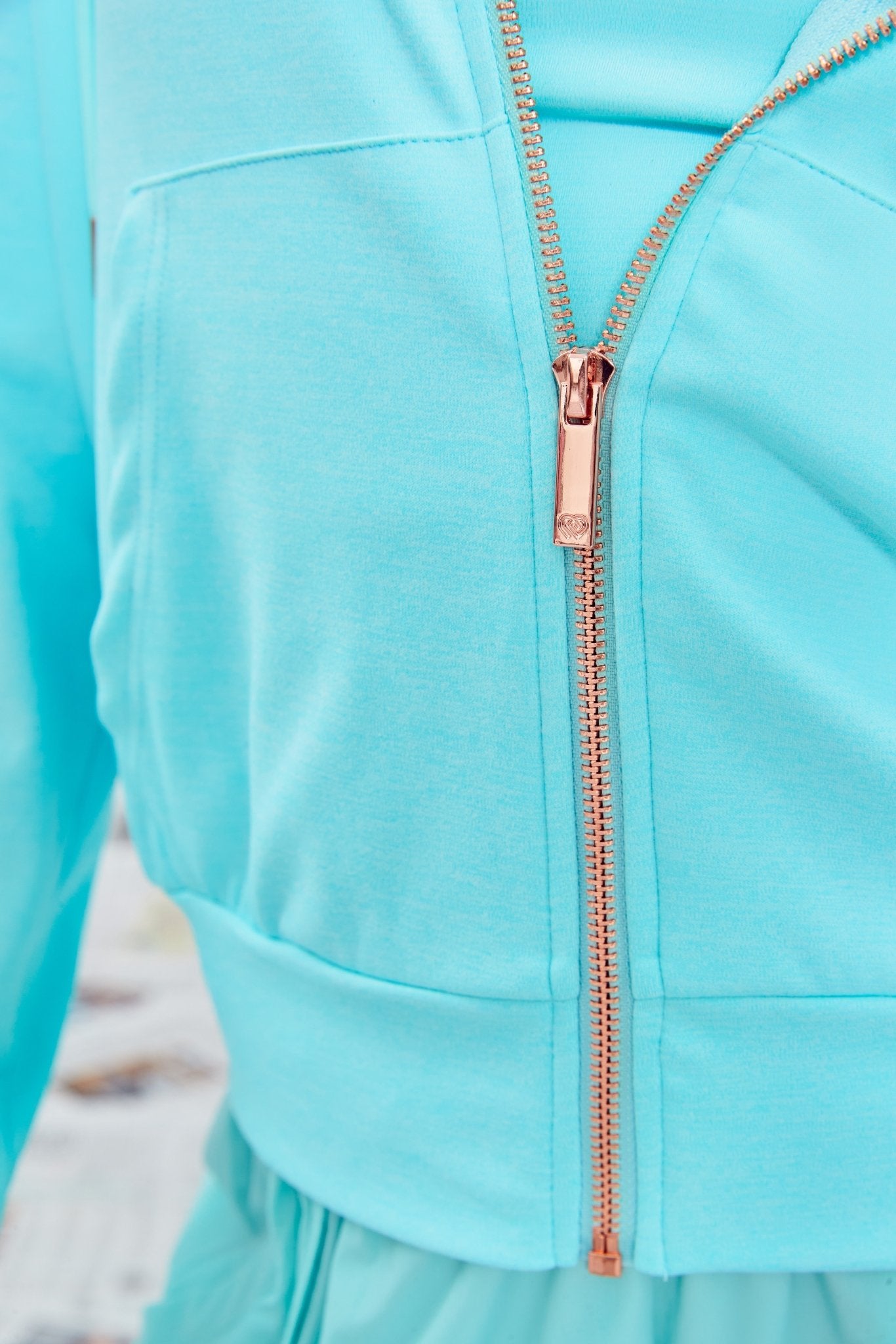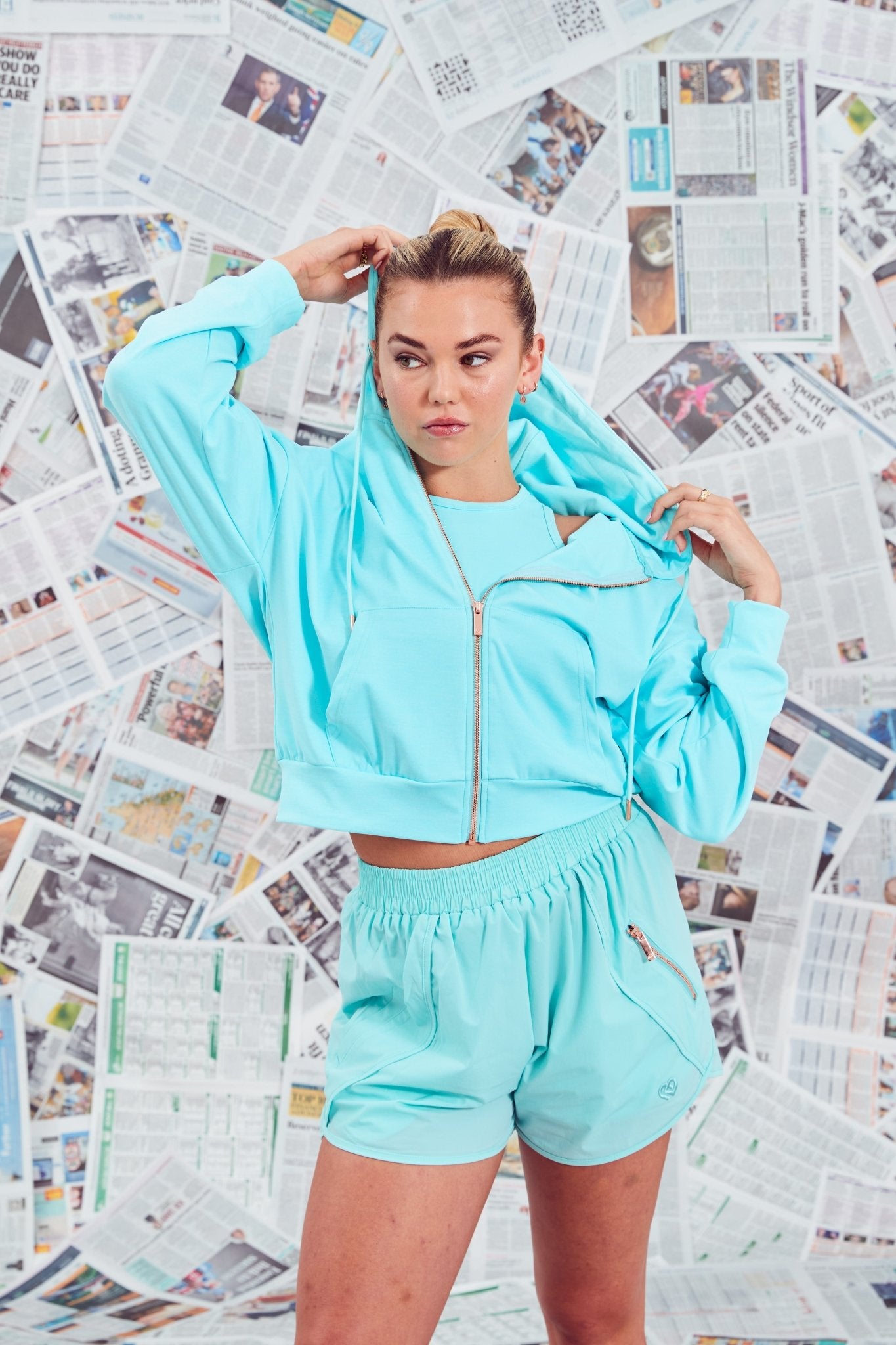 Iced Mint Level Zip Jacket
Our Zip Jacket is lightweight, soft and designed for the street to studio. Featuring our marl buttery fabric, rose gold detailing and logo embroidery, our jacket is the perfect add on to your athleisure wardrobe. Pair with our Cropped Singlet & Warm Up Shorts for the ultimate Headline fit. 
Kyra wears an Adults Medium Level Zip Jacket.
Australian Orders will arrive between 1-5 business days from dispatch. International Express orders will arrive between 1-7 business days & standard International orders will arrive between 7-14 business days. Read our full shipping terms here.
WANT FREE SHIPPING? Free Shipping WORLDWIDE on Orders $180+
Best Jacket Ever
Jacket is so soft and comfortable to wear, really looking forward to getting it in more colours
supper soft hoody
Love this jacket so much so soft and comfortable. true to size. beautiful blue colour.
Headline collection
I love this collection sooo much 💖 it is the soft material and the comfyest thing to wear.
Iced mint level zip jacket! 💙
Omg I have no words how to describe the iced mint level zip but ABSOLUTELY AMAZING!
The garment is SOOOOO GORGEOUS! It sits SOOO nicely and gives such an amazing effect/ outline of your body! It looks good on everyone! I feel so confident wearing the jacket and so happy and comfy!
The material is PERFECT! You can wear it in cold weather, but also when you run it is good! It lets a cool breeze in, doesn't stick to you and isn't too hot to run in! The material is also very flexible and easy to move in!!!!
If you are looking for a jacket to run in! This is it!
It is even perfect for warming up, it is not to hot to be in, nor to cold to wear!
It is also perfect, because you can do your makeup, hair and wear your costume underneath and you don't need to pull it over your head and ruin your hair!
I love the jacket sooo much and the colour is ABSOLUTELY STUNNING! It makes your eyes pop and gives you a gorgeous look! I highly recommend the zip jacket! 💙💙💙